Locksmith Service
Back To Our Services
With the growing number of theft, robbery, and burglary, people must be extra careful in securing their properties. Investing in quality locks is an excellent way to improve the security of your office and home. There are different types of locks to choose from: There are classic locks, which require a key, and there are modern locks, which require a pin code or swiping card. Purchasing the right lock is just part of the process, however. In addition to this, you must make sure it's installed properly. This requires the expertise of a locksmith. If you live in Los Angeles, California, there are several locksmith companies for hire. How do you choose?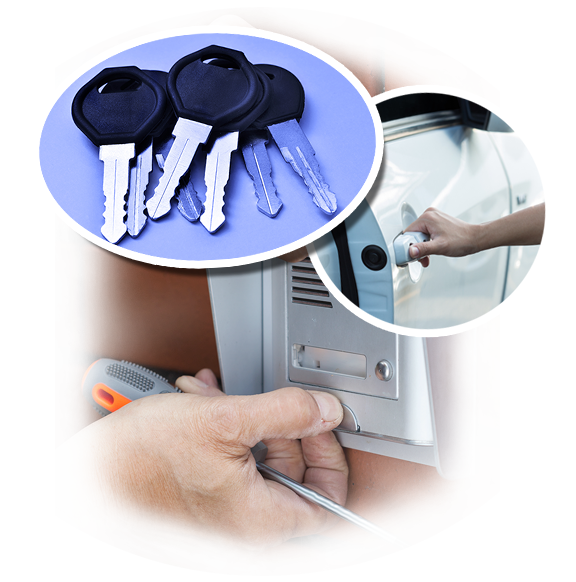 For one thing, the locksmith will have access to your home and / or office; this means they will also have access to your valuables inside. Scammers who claim to be locksmiths can improperly install locks, steal from you, or worse. Hiring such miscreants is paying for trouble. To prevent this from happening, you should do your research before hiring a locksmith company.. Get recommendations from trusted friends and colleagues to find out which companies are best.
Another factor is location. Make sure that the company you hire is local. Some locksmith companies have a mileage charge, so why pay more money when you don't have to? Furthermore, a local company will be able to attend to your needs more quickly than a nonlocal one. The internet is a good way to search for a local company, but as forementioned, be wary of scammers.
The third factor in choosing a suitable locksmith is official documentation. Make sure the company you hire is ALOA (Associated Locksmiths of America) certified. Also, give the Better Business Bureau a call to confirm if the company is in proper standing.
Finally, overall price should be considered when choosing a locksmith. Request quotes from potential companies to determine how much it will cost to have locks installed, be sure to ask about additional fees, such as mileage. Keep in mind, the cheapest locksmith is not always the best. Spending a little more for a reputable locksmith is well worth it, because of the safety and security you get. You'll have peace of mind when you know that your properties are well secured.
Lock installation is not the only service you can get from locksmiths
They can also help you with other lock concerns, such as :
Lock repair
Lock replacement
Re-keying
Key duplication
Safe and vault locks
House and office lockouts
Garage locks
It's best to keep the number of the locksmith company you trust handy. You never know when you'll need their services again. This way, you can call them immediately if you experience any lock issues, especially emergency ones, and get the service you need, fast. Searching for the right locksmith company may take time and effort, but its well worth it, considering the security and peace of mind you will have in the end.