24/7 Services
Back To Our Services
In case of a lockout or another urgent lock and key issue, seek our 24/7 services for the quickest resolution. Our company offers a full array of residential, commercial and auto locksmith solutions on an urgent basis. These range from opening locked doors and car trunks to replacing entire locksets. Our skilled and experienced technicians are fully equipped to do even the most complex job on the spot. We are known for our short arrival times and quick and effective solutions.
Fast Expert Help
You can expect immediate response no matter what time of the day you call us. Our professionals will be on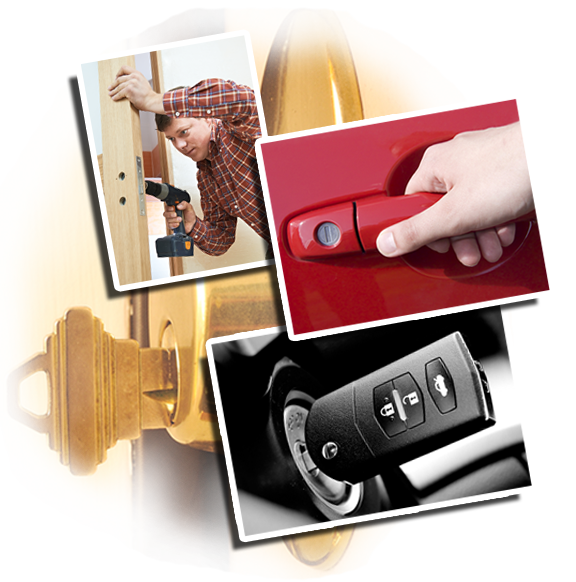 their way to you as soon as you give us the address. Thanks to our perfect mobility and extensive experience, we always find the fastest route to any location in the area. When our technicians arrive, they will examine the problematic lock or key and will resolve the problem right away. Our emergency lockout service is based on the use of the most advanced techniques and the finest tools. That is why we are ableto unlock all kinds of doors in a quick yet professional manner. Even if you have an innovative electronic door lockset, we will handle it masterfully to deliver the best result in the quickest possible way.
When the emergency has to do with a damaged and/or failed lock, we will restore its condition and functioning completely. We have a strict process for lock repair. It involves inspection for identifying the precise cause of the problem and applying a precise method for eliminating it. Only the most effective repair techniques are used. These include the replacement of components like screws. Rely on us to fix keys of all types equally well. In case the damage is beyond repair, we will replace the lock or key swiftly. You can expect the replacement units to be of the highest quality in terms of strength, durability and functionality. At "Locksmith Los Angeles", we make everything perfect.
Our specialists have the best solution for stolen office and house keys. If the lock is in good operating condition and offers optimal security, we will rekey it swiftly. You will get a new set of keys that work superbly and effective protection from thieves and other intruders. In case of lost ignition keys, we offer replacement and programming. Everything is done for you. You simply need to start using them. If necessary, we will change the car locks as well. Expect to get a fully comprehensive solution from our team. Once the emergency situation has been fully resolved, our professionals will answer questions that you have and give you advice on how to avoid such situations in the future.
Call us! We are available 24 hours a day, 7 days a week!